Chambers Island Lot
Door County, WI
18 acres - Water View

With Easement to the Beach
(Land is only 383' from the water)
$76,000


Possible Land Contract

---
The lot is on the south-western end of the Island, and has an easement to the wonderful sw sandy shore. The driveway to the lot is off the Town's Baseline road, very near the southern tip of the Island. At that point of the road, you can hear the water from both sides (east and west) of the Island.
Talk about a serene spot......... It's where you hear only the "quiet" of Nature.
---
Chambers Island Lot
18 acres of woods - all high ground.
It has sand dunes near the water.

Has a cleared building site - close to beach.
The lot has 2 Water Views. One towards the southwest and one towards the East.

Easement to the Beach. The land is within 383' from the beach so the view is great.

Driveway is off of the Town's Baseline road. This means that the the Town of Gibraltar is responsible for road maintenance!

Lot will "perc" for a conventional septic system.

There is a new 44 slip marina recently built at the East Dock.
---
The Lot and its Views

Lot Location

---
The Beach on Chambers
(Via the Easement Area)
Land is 383' from this beach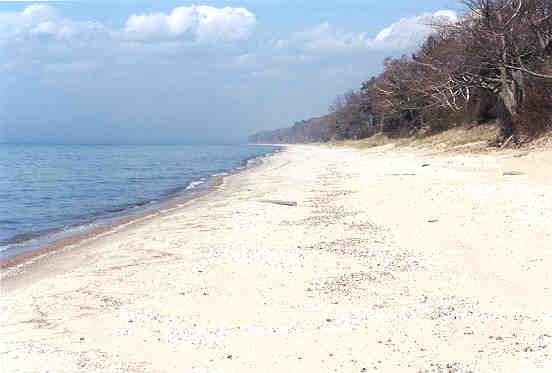 Chambers Island Beach
Looking to the north

Where else in Door County can you look
down a beach and see no activity for miles?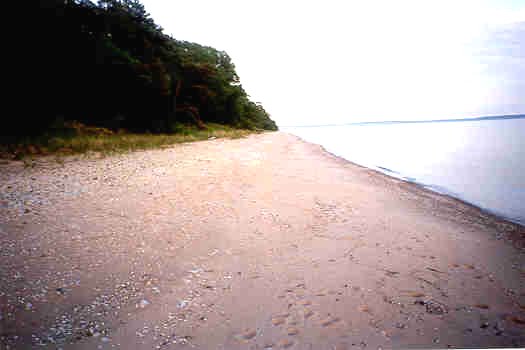 The Beach - looking to the south


View from the mini-bluff


Beach at the end of the easement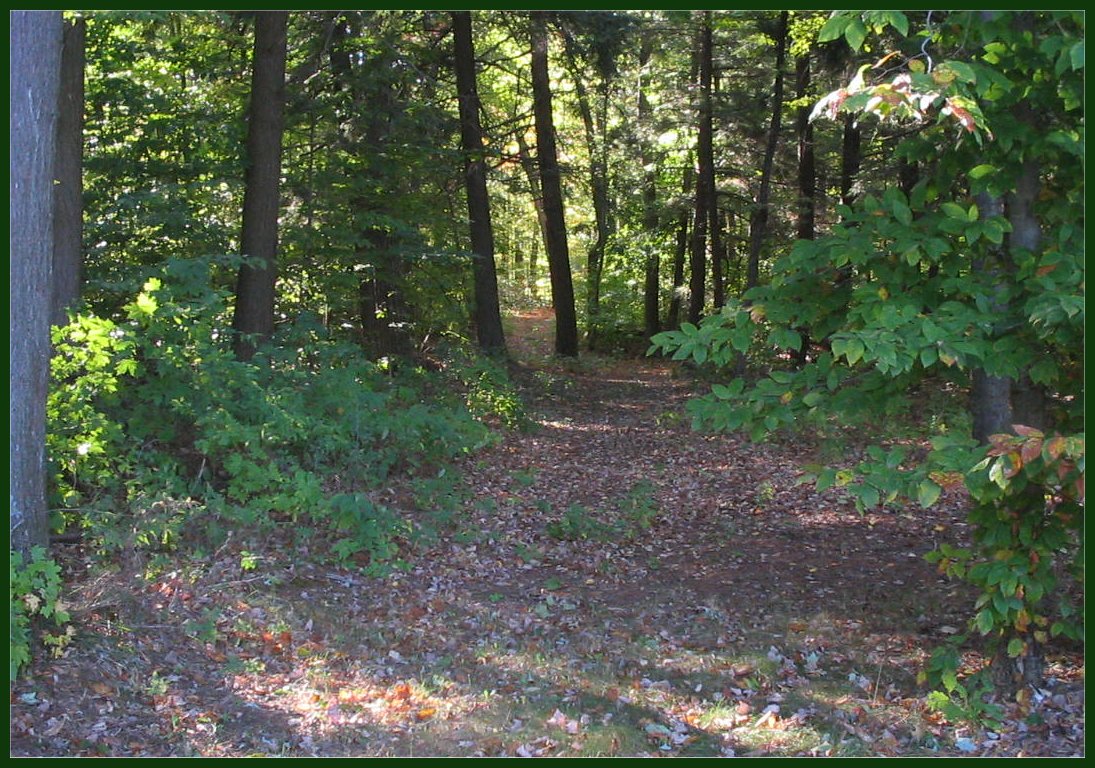 Road to the acreage


The meadow

A Video - Meadow, freshly mowed
Click the link below to view

Road to the acreage


The wooded part of the lot


This land has an Open Meadow with a sloping grade towards the water
Imagine the following cabin buit on the open land

Some Friends on the Beach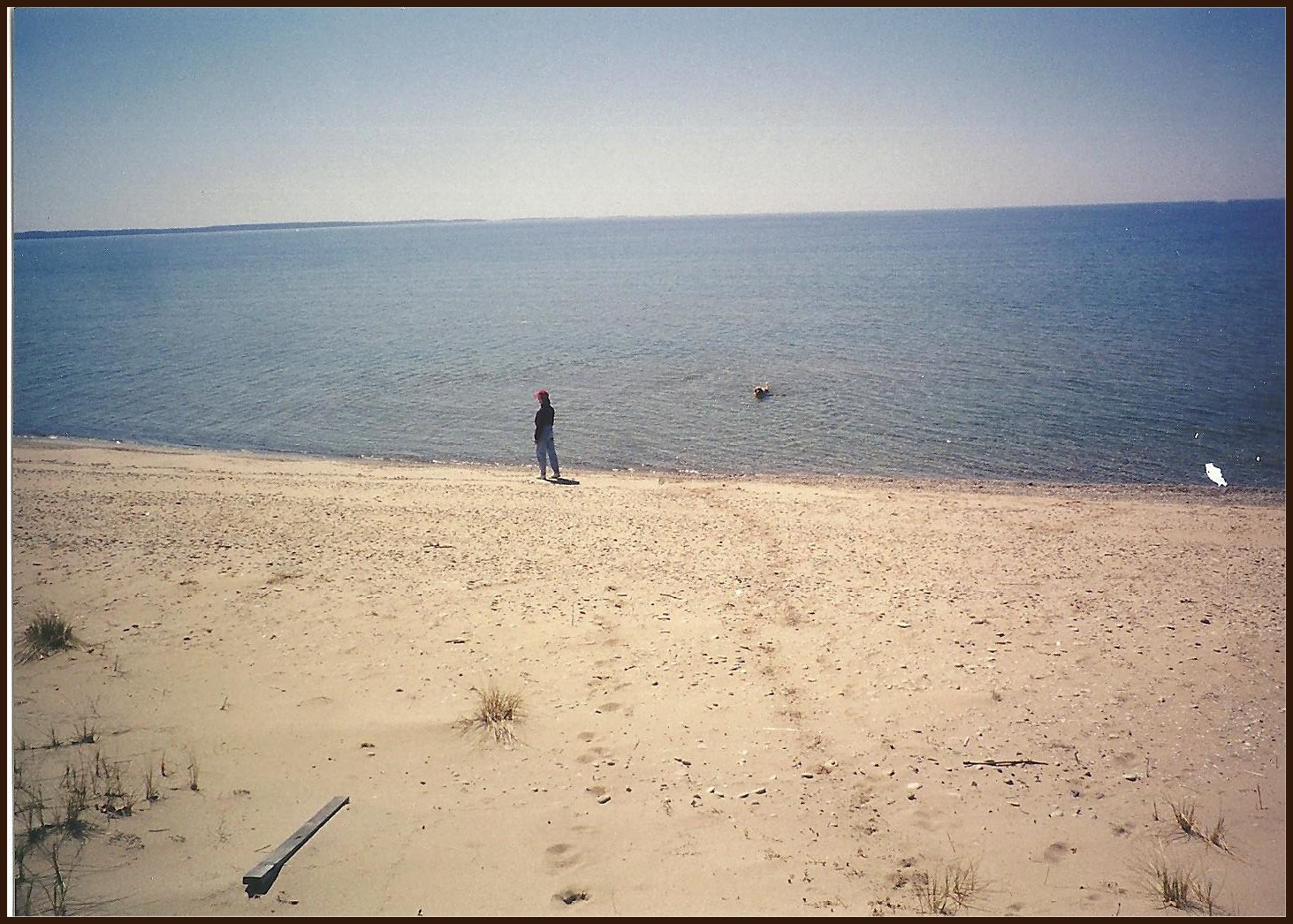 A Sunset from the Beach Easement

---

Some "Beach Art"

---
For more information on the property,
Call: (920) 868-3413
---